In order to improve the management efficiency of the team, build a high-performing team, and enhance the team's executive ability and communication ability, Maction organized and arranged a series of training courses of "efficient communication and management" for the management and employees on July 15, 2019 solstice 19, which has been successfully concluded. Let's have a review.
Part1 Efficient meeting and goal planning management
This part was explained by Ms. Jiang, the administrative director. She first explained the importance of efficient meeting, then analyzed the nine factors of meeting inefficiency, and proposed corresponding solutions, such as making good preparations before and after the meeting, clarifying the responsible person, checking standards, and solving problems practically.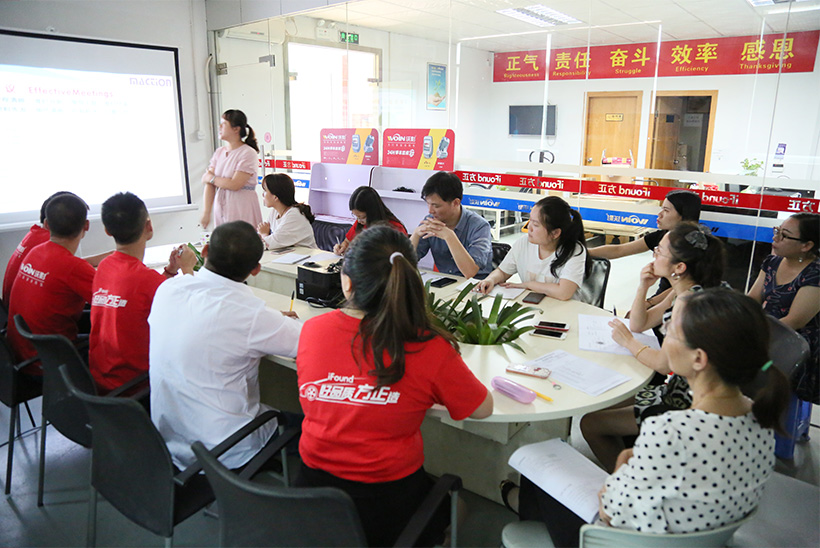 Part2 Efficient communication and management
"The greatest achievement of mankind comes from communication, and the greatest failure comes from the unwillingness to communicate," explained Ms. Liao, the financial director. Liao analyzed how to be a good communicator, explored how to achieve efficient communication with everyone, and analyzed the factors leading to poor communication. From tests to examples to live demonstrations, Liao helped us understand the importance of effective communication to individuals and enterprises.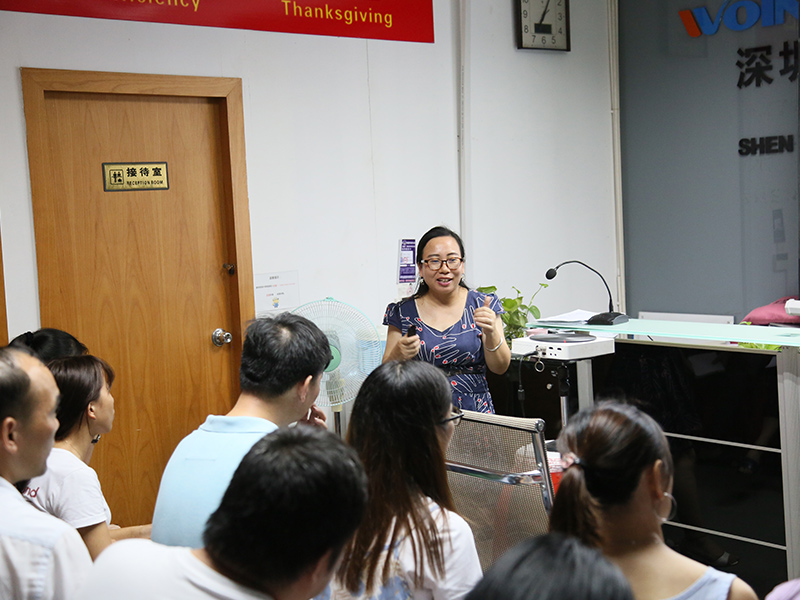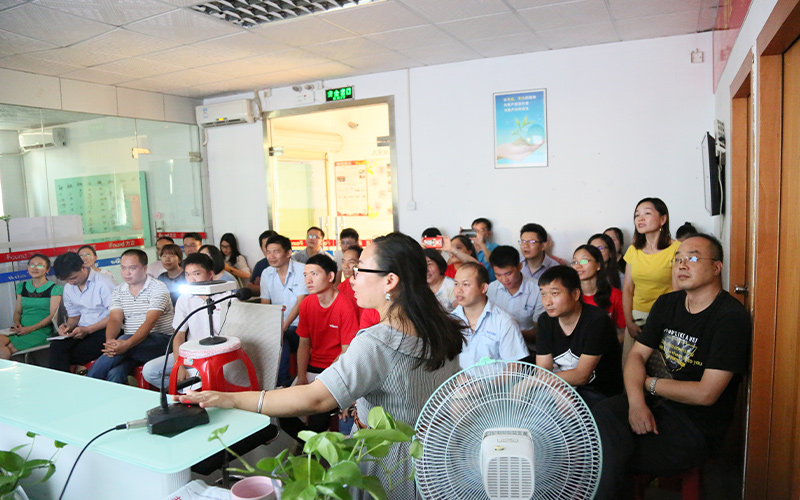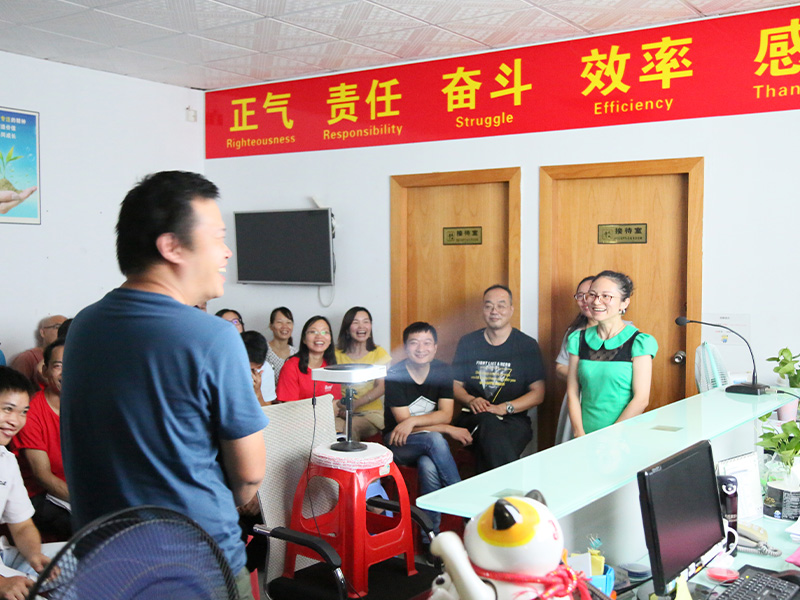 Part3 Management role recognition and leadership
As the backbone of an enterprise, managers spend most of their time managing and promoting the work of their subordinates. Under such circumstances, clear role recognition and excellent leadership are especially important. Ms. Ye, director of the customer service center, gave a wonderful presentation.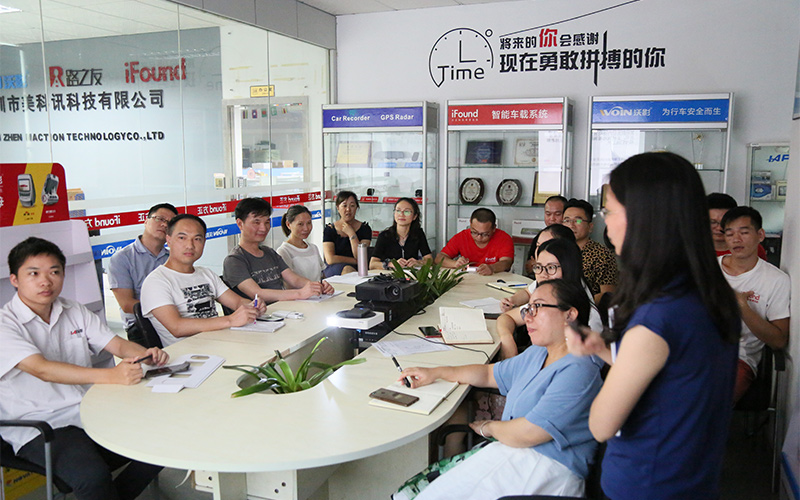 In the training, supervisor Ye explained from the aspects of "management role dislocation" and "management role positioning", discussed different cases, and emphatically analyzed the causes and harms of management role dislocation.
As for leadership, she said the key to improving leadership lies in six aspects: caring, respecting, leading by example, taking responsibility, positive energy, full support, etc., and timely motivating subordinates.
Part4 There is no end to learning
The training class lasting for a week was soon over. During the whole training process, the atmosphere was active and everyone responded positively. The scene was full of laughter and rounds of applause.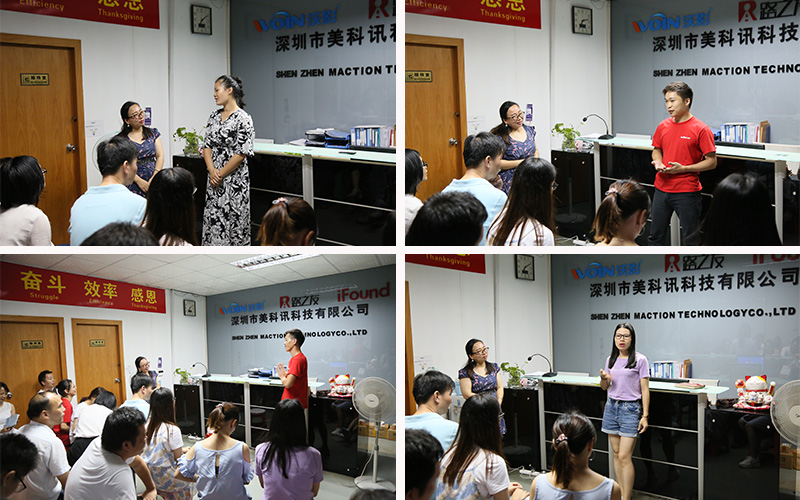 We believe that this training will bring great help to our work and life in the future, and it will also provide new impetus for the development of Maction Technology.